AGM — The Friends of South Park 2018 AGM will take place at 7.30pm on Wednesday the 10th October at the St Clement's Family Centre, Cross St, OX4 1DA.
ALL WELCOME:  All members and supporters are invited to attend  (please note that to vote at the AGM you must be a paid-up member of FoSP. See the Meetings page for further details).
Working Party in the Park, November 2017
In November FoSP held a working party to clear ivy, brushwood and undergrowth from the railings along the Warneford Lane side of the park and down the fences behind Morrell Avenue houses. A team of over a dozen volunteers spent a very enjoyable afternoon working together and not only did we make a fantastic difference to the park, we also recruited several new members. Well done everyone!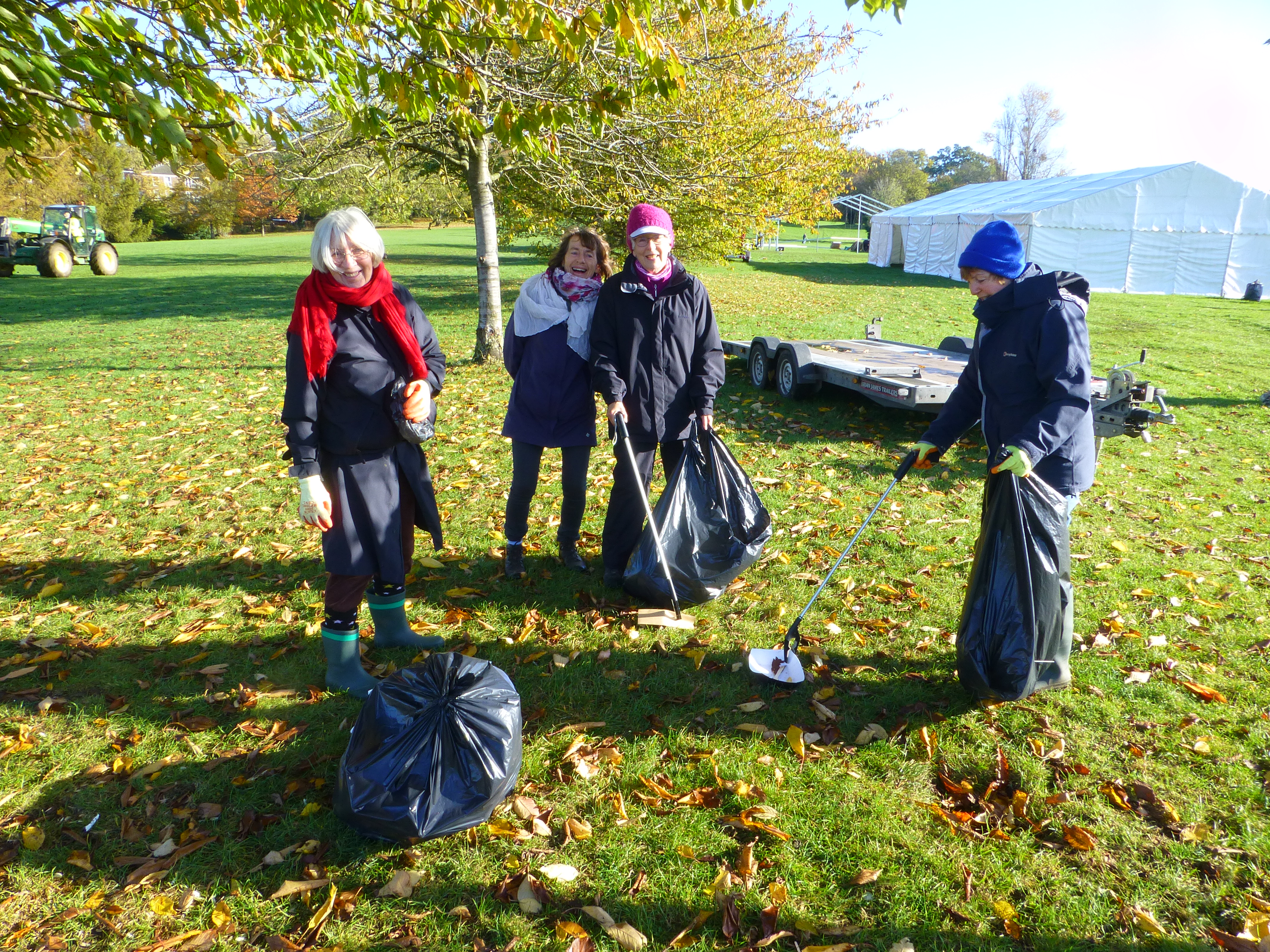 Fireworks Litter Pick November 2017
The Saturday evening fireworks this year were better than ever, enjoyed by thousands and raising funds for local good causes.  The annual Sunday morning post-fireworks clear-up took place with the sun shining on us as usual! FoSP volunteers were assisted by Brookes students and the scouts, and with many helping hands the park was returned to its normal beautiful condition in a remarkably short time – thanks to all who joined us in assisting the Round Table in this necessary task.
Working Party in the Park, 19th November 2016
 An enthusiastic team spent the afternoon clearing ivy and undergrowth from the railings along the Cheney Lane side of the park. The improvement to visibility around the pedestrian gateway at the top of the park was astonishing! Well done all who came to help.
Fireworks Litter Pick 2016
A big thank you to everyone who spent a lovely, bright, sunny Sunday morning clearing up after the fireworks. A good turn out, including a group of Brookes' students, meant that we had the litter cleared by mid-morning. Well done everyone!
For more information about these activities please contact the FoSP team at: friendsofsouthpark@gmail.com
See our Facebook page for more group activities, pictures, etc.
We look forward to seeing you soon.
(For earlier news items please see the news archive pages.)